David Sharpe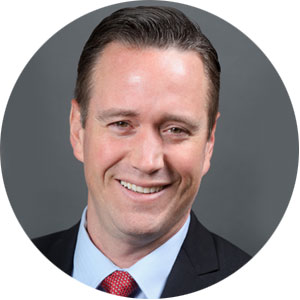 David Sharpe serves as the Chairman and Chief Executive Officer of STAX Solutions, LLC. He is a military veteran with over 12 years of federal government and military service, having served six years in the United States Air Force Security Forces and eight years in the U.S. Intelligence Community. David is an expert in military veteran mental health (resiliency, suicide prevention, PTSD, depression, anxiety and other mental health areas), intelligence analysis and operations, and program and project enhancement and designs.
David is also the founder of Companions for Heroes, a non-profit organization that serves active duty military, military veterans, law enforcement, first responders and their families that are suffering with the mental stress from their service to our country by pairing them with shelter dogs and cats. Under David's leadership, the charity has helped save over 5,000 heroes and shelter dogs and cats. David served in various overseas assignments while in the military. During Sharpe's career, he served in OPERATION NOBLE EAGLE, ENDURING FREEDOM, MOUNTAIN STORM, SOUTHERN WATCH, NORTHERN WATCH and PROVIDE COMFORT. Sharpe has a Bachelor's of Arts in Criminology with a Specialization in Human Services. He is originally from St. Simons Island, Georgia where he currently resides with his wife, Jenny, their son, Dax and daughter, Stella Mabel.
Jenny Sharpe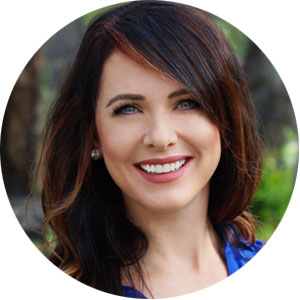 Jenny Sharpe serves as Vice Chairwoman and Clinical Director of STAX Solutions, LLC. She has over 12 years of military service. She served in the United States Air Force as Communications Specialist for the United States Air Force Office of Special Investigations and a Special Missions Flight Attendant. During Sharpe's career, she served in Operations NOBLE EAGLE, ENDURING FREEDOM, IRAQI FREEDOM, MOUNTAIN STORM, SOUTHERN WATCH, NORTHERN WATCH and PROVIDE COMFORT. Jenny specializes in Family Medicine as a Family Nurse Practitioner with a background in Critical Care, Cardiology and Preventative Health Care. She has demonstrated expertise in family medicine, critical care, rural health, public health, and disaster preparedness and response.
Jenny co-led the development and execution of implementing the Mental Health Recovery Model (Peer - Peer Support) for STAX Solutions, LLC. She has earned a Bachelor's of Science in Nursing as well as a Master's of Science in Nursing. She is nationally board certified as a Family Nurse Practitioner, and certified in Basic Life Support, HIPAA, OSHA, Computer Operations Systems Technician, S.E.R.E. (Survival Evasion Recovery and Escape) and Water Survival and Basic Aircrew Life Support. Jenny is originally from Altamont, Illinois and currently resides on Saint Simons Island, Georgia with her husband, David, their son, Dax, and daughter, Stella Mabel.
---
Jeff Koehler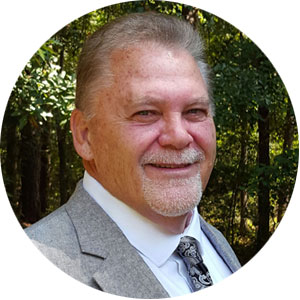 Jeff serves as Chief Clinical Counselor of STAX. He is a Vietnam era Veteran who served in Operation New Life during the evacuation of refugees after the fall of Saigon. Jeff is a Licensed Professional Counselor with over 30 years of experience working with veterans in various settings, including residential care, correctional centers, domestic violence programs and mental health centers. He has been involved in providing Crisis Prevention and Intervention Training, providing crisis assessments in hospital and crisis center settings and has most recently served as Executive Director for the largest personal care home in Southeast Georgia which gives priority to serving homeless and disabled veterans. Jeff has served on various domestic violence task force review panels and worked with integrating various programs into community mental health centers. Jeff received a B.E.S. in Russian Area Studies from the University of Missouri and an M.Ed. in Rehabilitation Counseling from the University of Arkansas. He is originally from Dubuque, Iowa and currently lives in LaGrange, Georgia with his wife Ellen and their son, Ty. They also have 3 children, Macey, Payton and Rhett, who are all currently attending college.
Bennett Tanton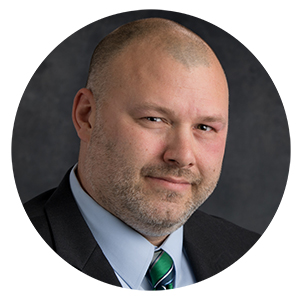 Bennett serves as Program Manager for STAX. Bennett is a former Reconnaissance Marine and US Army Infantryman. He holds a BA in Security Management and is a graduate of 2014 Entrepreneurship Bootcamp for Veterans with disabilities (EBV) at Syracuse University. Bennett is the Co-Founder of Cigars & Sea Stories, 5Paragraph, Battle Sight Technologies and is the Managing Editor of Change Your POV Podcast Network. Bennett is the co-auther of the 5 Paragraph Business Plan, and also works as a contributor and adviser to publications, companies and organizations.Bennett served a total of ten years active duty military. Then worked for eleven years as a response force leader and central alarm station operator in the nuclear industry. Bennett then re-entered government service with the Air Force as a civilian working as a Security Specialist with Air Force Security Forces. He has been a Certified Peer Support Specialist since 2013 and has worked for non-profits and the veterans administration in various peer support and social service roles. Bennett is a certified peer in multiple states and with multiple organizations. He is trained in the Trauma Resiliency and Community Resiliency Methods (TRM & CRM). Trained in WRAP (Wellness Recovery Action Plan) planning system as well as group facilitation. Bennett has dedicated his life to helping veterans navigate the system and aid them in adding value to their communities.
---
Richard "Dick" James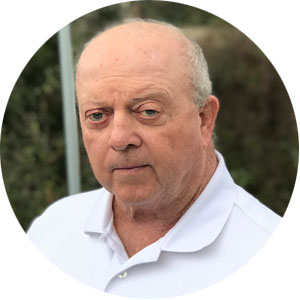 Richard "Dick" James serves as a Peer Specialist for STAX. Dick is a retired Army officer with 22 years of commissioned service and two years of enlisted service. Dick is a graduate of West Point and a Vietnam Veteran Army Ranger. While in Vietnam, Dick commanded Army Rangers in combat. In addition to attending West Point, Dick has advanced degrees from Clemson University and the University of South Carolina, and a M.S. in Behavioral Science from Catholic University of America. After retiring from the Army, Dick spent 18 years with the Boeing Company as a Business Development Executive. Dick has extensive counseling experience both in the Army and after retirement. He was an advisor and counselor for a 15-bed inpatient hospital addiction program. Additionally, he has spent several years as a Court Appointed Special Advocate (CASA) working with children taken from their homes by Child Protective Services. He also has several years of experience as an Ombudsman and counselor to a children's group home with twenty children. Dick's extensive combat experience with both the Vietnamese combat units and U.S. Army Rangers brings a needed perspective for counseling with veterans suffering with PTSD and addictions. He also offers a method for treating PTSD with the scientifically-proven Eye Movement Desensitization (EMD). Dick resides on Saint Simons Island, Georgia with his lovely wife.
Victor B. Riden III
Vic currently serves as the Chief Quality and Delivery Officer of STAX Solutions, LLC. Overseeing the research, delivery and execution of the company's products and services to its clients. Vic is a retired Managing Partner with the global consulting company Accenture. Vic's consulting area of focus is advising and leading business transformational change programs for Fortune 500 companies, principally large financial services organizations. During his twenty-five years as an agent of change, he worked with market leaders to set strategic direction, design specific solutions to complex business problems and subsequently implement those solutions. Vic was recognized within Accenture for his development and leadership of individuals and high performance teams
Since Vic's retirement, he continues to pursue a variety of business interests. He is actively engaged in several retail, commercial and personal interest entrepreneurial ventures. Vic has been, and remains active in volunteer and non-profit pursuits. Vic served on the Board of the Salvation Army of Metro Atlanta, the Mercer University Stetson School of Business and Economics Board of Visitors and the Executive Committee of the Frederica Academy Board of Trustees. Vic has also been named BGC Board Member of the Year for the state of Georgia and been awarded the National Silver Medallion. Vic received his BBA in economics from Mercer University and his MBA in finance from Vanderbilt University. He is a member of the Peachtree Presbyterian Church in Atlanta. Vic currently lives on St. Simons Island, Georgia with his three children Rebecca, Alle and Victor.
---
Tom Chaby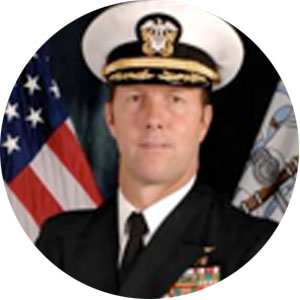 (Retired) Captain Tom Chaby served as an active duty United States Navy SEAL for 26 years and is a Leadership Advisor for STAX Solutions, LLC. Throughout his career, Tom spent over 12 years deployed to over 70 countries around the world leading special operations at every level. While directing the United States Special Operations Command (USSOCOM), Preservation of the Force and Family (POTFF) effort, Tom worked closely with Congress to shape programs, authorities and resources to help the entire Special Operations community build and sustain full spectrum resilience: physical, psychological, social and spiritual. At USSOCOM, Tom created a multi-year suicide prevention-working group comprised of surviving spouses and teammates to incubate de-institutionalized solutions to suicide prevention. He also worked hand-in-hand with globally recognized leaders from academia, to include Stanford University, Palo Alto University and the University of Pennsylvania developing strategies to build resilience in populations at risk for suicide.
Tom is currently a team member of the industry leader in performance optimization, EXOS, where he helps build resilience programs. Additionally, he serves his teammates today as the Co-Executive Director for Warrior-2-Warrior (W2W) where he has developed a national level program that synchronizes full spectrum resilience to reduce veteran suicide. Tom collaborates with Fortune 500 corporations, sports teams and universities by bringing his experience and insights to help organizations grow. He has spoken to and worked with Bill Gates, Dennis Washington, CBRE leadership, Intuit leadership, American Medical Association (AMA) Conference, "The Ortho Biologic Institute," Coach Saban and the University of Alabama Football Team, Coach Garrett and the Dallas Cowboys, the New York Mets, and the New York Yankees coaching staff along with dozens of other high performance organizations.
Dr. Noelle Berger, Ph.D.
Dr. Noelle Berger is a Counseling Psychologist and is a Leadership Advisor for STAX Solutions, LLC. Dr. Berger played an integral role in the start up and development of the Supported Employment Program for Polytrauma patients for VISN 3. Dr. Berger provides individual and group cognitive behavioral therapy, vocational counseling, vocational assessment, stress management training and biofeedback to veterans diagnosed with polytrauma, including traumatic brain injury, PTSD, spinal cord injury, amputations, and other medical and mental health issues. Dr. Berger provides cognitive behavioral therapy supervision to thirteen Mental Health Patient Care Center staff members including psychiatrists, psychologists, social workers and clinical nurse specialists. She also provides Compensation and Pension Examinations for PTSD and other mental disorders, and is certified as a PMDB Trainer for the Prevention and Management of Disruptive Behavior Team. Dr. Berger has received additional training in Motivational Interviewing and attended an innovative training course for CBT with PTSD given by Donald Meichenbaum, Ph.D., and completed training in Prolonged Exposure Therapy, CBT for Chronic Pain and Telehealth.
Dr. Berger also specializes in the study of the mind, as well as human behavior with military veterans, ranging in age from 20s to 70s. As a clinical psychologist, Dr. Berger has interacted with thousands of military veterans throughout her career. Dr. Berger has provided psychological and rehabilitation services for over a decade, including assessment and evaluation, individual and group psychotherapy, case management, follow-up, therapeutic programming, research and consultation, in the areas of psychology, rehabilitation and the social-ecology of the health care delivery system.